Seeking the Face of the Lord
Dominican Nuns Ireland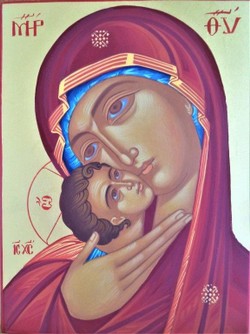 In our preparation for the Feast of our Father St. Dominic we had an 8-Day Retreat with Fr. Vivian Boland O.P. who awoke in us a thirst for the Face of the Lord. On the Feast of the Transfiguration (6th August) we finished our Retreat with the blessing of new icons that some of our sisters had 'written' during an Icon Course with Mihai Cucu at the end of July.
God of eternal beauty, lead us on the way of Truth,
and as we listen to the voice of your Son, the Beloved,
help us to contemplate your Divine Beauty
in works made by human hands,
so that we too may be transfigured,
and one day come to encounter you face to face,
when we will see you as you really are
in the glorious splendour of your heavenly kingdom.
There are no reviews yet.